Yesterday evening our family attended a wonderful "role play" event for this Christmas season. We went on a
Bethlehem Walk
put on by King's Grant Presbyterian Church & Saint Nicholas Catholic Church in Virginia Beach, Va.
As part of the "Jacob Tribe" originating from the town of Bethany, we journeyed through bazaar shops, were counted (and taxed), directed along by Roman soldiers, and welcomed in the temple. The kids her gifted with a necklace of stamped leather, clay coin, and a chocolate gold coin.
I'd seen information about it posted on an area homeschooling list and thought it might be something we'd enjoy. Boy, I sure am glad we went! We *ALL* enjoyed it; yes, even the toddler. It was held mostly inside... right up until we met up with the three wise men. Outside were a couple of fires to warm up next to, a "camel," angels declaring the Good News, and of course... the Holy Family. The Nativity scene had some livestock there as well, the favorite of our toddler being the little sheep. After the walk we were directed back inside the church for a snack of cookies & cocoa.
Here are just a few of the photos from our lovely walk to Bethlehem.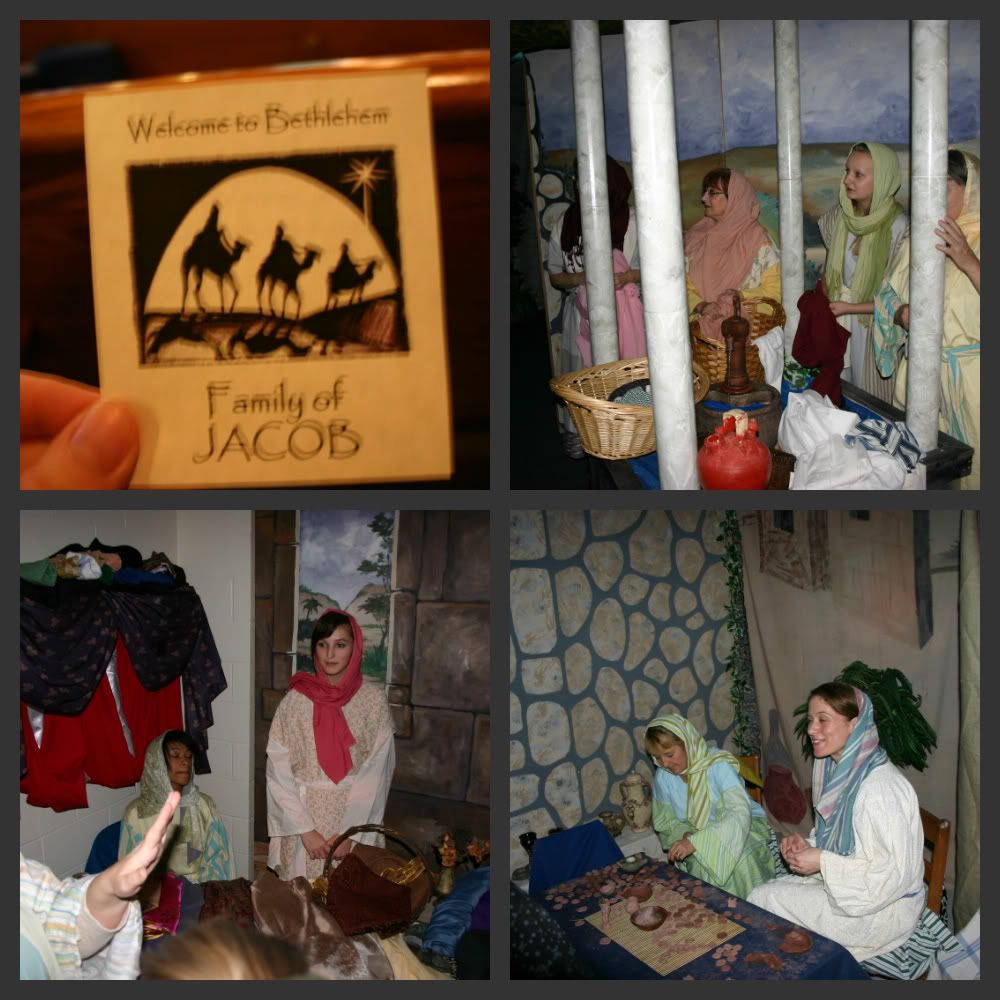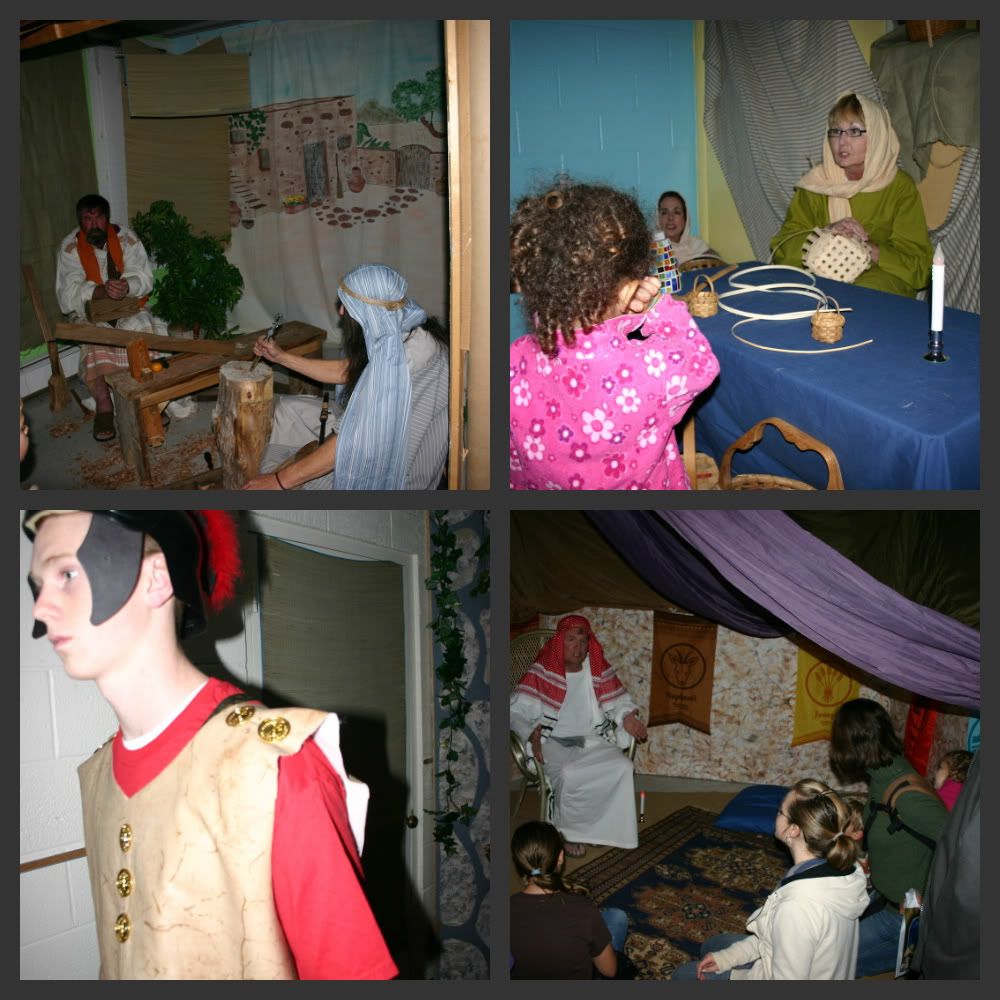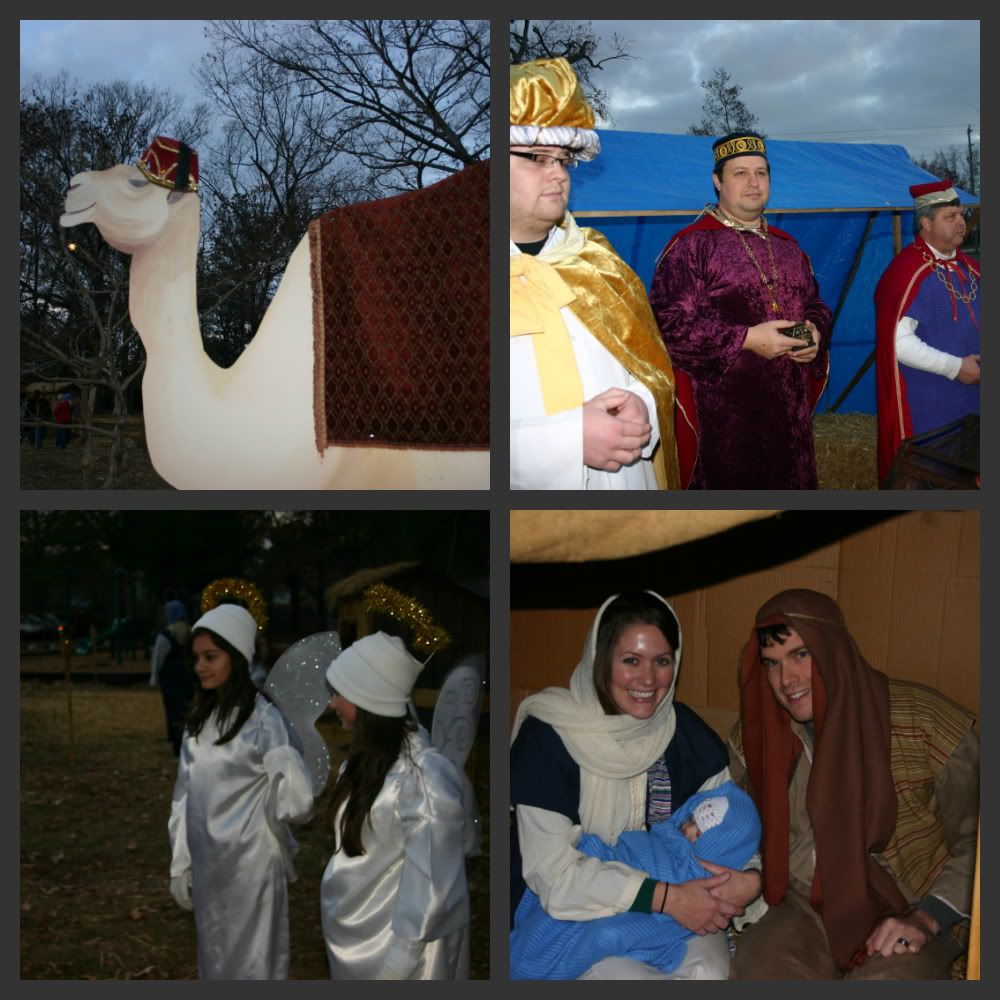 It really was a VERY lovely time. And it was free.